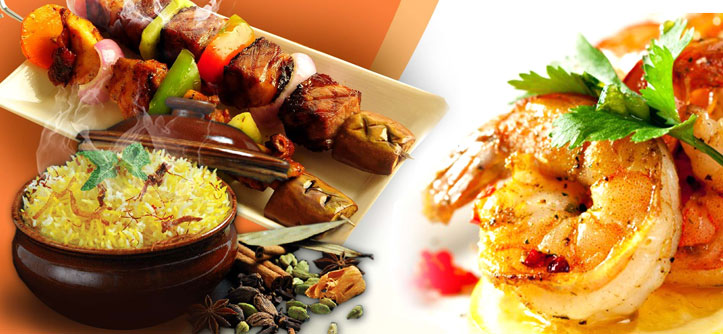 Are you a foodie? Do you have that wide desire to taste the best foods around the world? You must try the best foods of India first, which is known for its extended varieties of food items.
Each and every part of India follows some special unique cuisine with different savor. You must know about these food festivals around India to have a chance to taste those culinary food forms. Make use of these festive and give yourself a special treat.
The International Mango Festival:
Organized every year in July by the Delhi Tourism and Transportation Development Corporation (DTTDC), this festival in Delhi Haat showcases more than 550 varieties of mangoes!
Kiosks, stalls, quiz, competitions and a lot more activities are held every year at this festival. And the mango recipes by reputable chefs from hotels like Taj and Marriott will leave you absolutely spell-bound.
Bandra Wine Festival
Not exactly a food fest, but definitely not-to-be-missed festival in India that is filled with great wines, savory food, and upbeat music.
This two or three-day festival held in Bandra, Mumbai offers international and national wines with sumptuous varieties of cheese and a wine glass to each visitor in the club.
Palate Food Fest
Palate Fest is one of the biggest food festivals in India and has followed cities like Mumbai, Chandigarh, Goa, and Delhi, to greet all the food and music lovers in the most applauding way possible.
Gourmet chefs, musicians, entertainers, foodies and artists, this food festival is all about fun with food and music! Get more inside actions here.
Restaurant Week India
What's the best part, you ask? You get to try some of the delicious dishes by the high-end restaurants in the fraction of the original price.
Held every year in cities like Delhi, Mumbai, Pune, Chennai, Bangalore, Kolkata and more, Restaurant Week lets foodies enjoy a curated three-course "prix fixe" menus from the most famous restaurants in the cities. You can make reservations from BookMyShow.
National Street Food Festival
When talking about India, you can't miss those flavorsome street foods! And when the National Street Food Festival is around the corner, you can expect some great Indian mouth-watering street food on the menu from more than 21 states across India.
Held as a part of "Delhi Haat", you have to keep yourself updated through newspapers for the upcoming fest. In the meanwhile, enjoy the video:
Bhukkad Flea, Mumbai
With more than 150 food items to eat, Bhukkad Flea also hosts a variety of activities for kids and adults, including music.
And what more? It's free! Anyone who loves good company, good food, and alcohol are welcomed here. Yes, they also serve some of the best alcohol in the city.
Itsy Bitsy Food Festival
"Bite off less than you can chew" is the tagline of this fest. The highlight of this festival is offering food in "small proportions" as it's the best way to taste everything best, all at the same time!
Also, is the India's first Zero-Wastage Food Festival, the non-reusable edible items are donated to organizations that support underprivileged. Get all the details of this fest here.
Sula Fest
Held every year at Sula Vineyards in Nashik, is actually a mix of music and food festival that is managed by the company who organizes this fest.
Amidst the vineyards, tents, music, gourmet food and twinkling stars, who wouldn't like to get loose here, huh?!
Food is a form of soul, but we don't eat for hunger. As the food supposed to pass through the taste buds, we prefer to choose something satisfies our expectations.