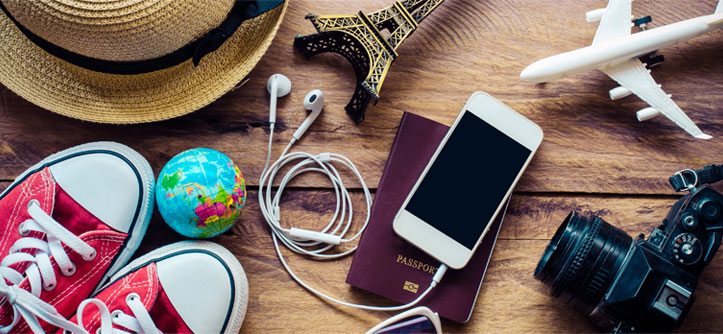 Have you planned a trip?
Are you a fresher? Is it your first journey to other country or state?
Your mantra should be planning, planning, planning,
Too much confusion can occupy your mind now, I know.
But the point is you should have a perfect plan to avoid the mess.
We used to have a bad habit of missing something while we get to plan,
Don't worry we have lined up some tips and must do steps to follow before you start your journey.
Things to do before you board
Financial planning
The first and foremost thing is you should plan your cash flow. Get advice from some financial advisors and your bank must know about your travel. So they can help you with the cash. And then please have strict arrangements for your spending and allowances.
Copies of travel documents & embassy details
The main process you have to take is, get the copies of all your travel documents. Let the documents be safe. Your documents are going to be your life throughout the travel. Recheck with the printed documents and attached soft copies in the mail. Get to know the embassy details also register with the embassy for future needs.
Electronic devices
The necessary communication gadgets are your phone and laptop. Assure that you have all the electronic devices with you. Check out the voltage, because the voltage may differ in some countries. Beyond this, you have to activate your phone's global capabilities.
Research more
Browse every step of your travel also consults a travel advisor. Importantly look for the weather, when you go out. Search for the destination places you have planned to visit. Have a public transit map and know details about public transit system for the personal use. It's wise to carry a guidebook everywhere you go. A great plan never fails.
Doctors & insurance provider
Consult your doctor before traveling. And don't forget to take the prescribed medicines, if you are prescribed. It's a caution for you. Speak with the insurance officers about your insurance. And make sure to finish up the procedures.
Last general reminder
Pack your things appropriately according to the category or your convenience. Carry some snacks, which are allowed. It can help you when you are left hungry in an unknown place. Learn some phrases from the language for your survival. And at last Plan your first and last day perfectly. The rest will go with a plan.
Hope this article helps you guys in making your trip! Happy journey!!!